Crystal Escape is available from Amazon in Kindle format. You may order books and preview the first chapters with this link: Crystal Escape's Amazon page. The print version will be available September 1, 2018.
Book Blurb
Lazura, an alien AI completing an Earth reconnaissance mission, is poised to take her data archive home to her Kardish masters. All she needs is a way past Criss, a superior intelligence determined to stop her. And stop her he must, because the information in Lazura's archive provides the powerful Kardish a roadmap to Earth domination, starting with the subjugation of Criss himself. When Lazura makes a surprise break for her home world, she kidnaps Cheryl Wallace and Juice Tallette, two-thirds of Criss's leadership, and positions them as human shields to protect her ship. Sid, the final member of the leadership team and Cheryl's lover, joins Criss in chasing Lazura across the solar system. But can they catch Lazura before she reaches the safety of interstellar space? And can they rescue Cheryl and Juice while also protecting the future of Earth?
Read the First Chapters for Free
Just click the "Look inside" button above the book cover on Crystal Escape's Amazon page.
New Series!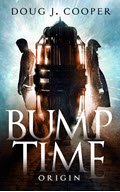 ---