Crystal Conquest continues the exciting story line begun in Crystal Deception. It's available from Amazon in paperback and Kindle. You may order books and preview the first chapters with this link: Crystal Conquest's Amazon page.
"A nice tale of intrigue, action, a touch of romance and heartbreak…I liked the interplay between the characters and the growth of Criss as an AI entity." William Stuart – author of The Gemstone Chronicles
Book Blurb
Aliens fire the first shots in their invasion of Earth, and that's when Criss realizes he's outmatched. He'd spent years preparing for this moment, working with his human leadership to develop weapons and refine strategies. Created with the thinking and reasoning ability of a thousand people, Criss never expected the invaders to arrive with an artificial intelligence that dwarfed his capabilities, nor did he expect to be the target of their vengeance. When he squares off against the alien goliath to protect the world, defeat is certain. Or is it? Together with Sid, Cheryl, and Juice—a covert operative, Fleet officer, and crystal scientist—Criss struggles to defeat the aggressors and save civilization from annihilation. But can he outsmart the alien intelligence in a titanic battle of wits? And can he do so before Earth lies in ruins?

Read the First Chapters for Free
Just click the "Look inside" button above the book cover on Crystal Conquest's Amazon page.
New Series!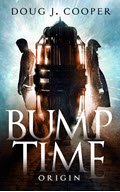 ---